About Graham Macfarlane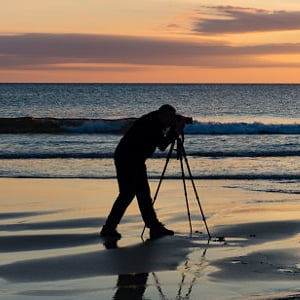 ---
Biography
This unique and personal portrait of Scotland takes us on a magical journey to the spectacular castles, lochs, glens, cities,and isles which make up this historic country. These photographs show a land whose character changes profoundly with each fluctuation in Scotland's unique natural light. The shift from dawn to dusk. The end of winter and the arrival of spring.
Transformation and contrast are recurring themes and Graham Macfarlane has travelled from the heart of the Highlands to the heart of Midlothian to capture the incredible metamorphosis that happens every day and every year, and the dramatic affect of the changing seasons on both the urban and the rural landscape – winter through to spring, dawn to dusk.
Macfarlane spends his time chasing the rising or sett ing sun to get the right light. He calculates where the sun has set and how that will affect the sunrise. He follows the sun's patterns and observes how they move with the seasons. He waits and watches, watches and waits. This patience has paid off.
Macfarlane has had his photographs published in many magazines and he was the featured photographer on BBC's "The One Show".
Contact
Location